From Church News
Dedication of New YSA Building in Manchester - 16 March 2014
By Peter Trebilcock, Director of Public Affairs, Manchester Mission Coordinating Council
Sunday afternoon 16th March saw the dedication of the new young single adult building in Manchester, England by Elder D. Todd Christofferson of the Quorum of the Twelve. The 5-storey facility was full from the cultural hall on the top floor to the baptismal font area in the basement, bursting with 570 in attendance and nearly 100 non-member friends of the young adults.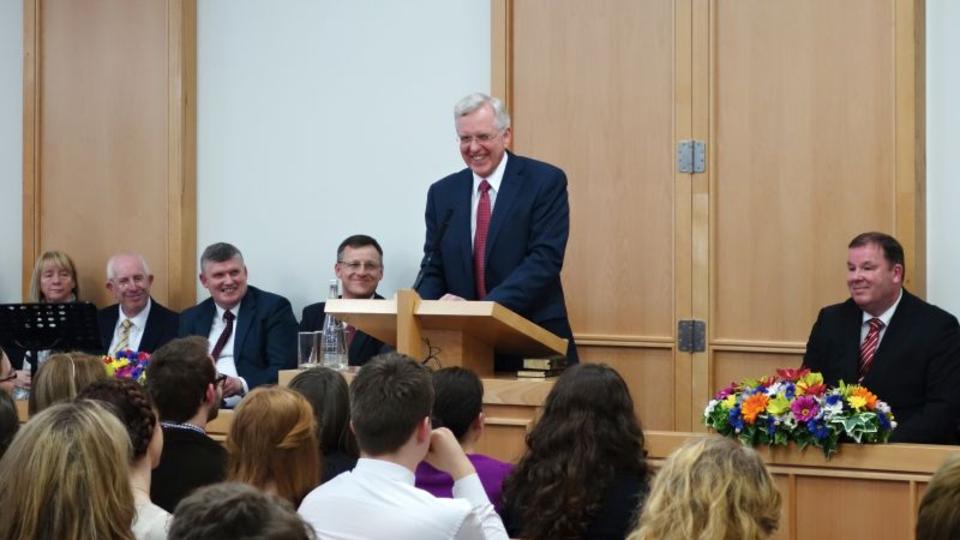 This is the first new YSA building to be erected in Europe and is another historic milestone in Church history in the British Isles. It was in this city where the very first stake outside North America was organised on March 27th 1960, and where the very first area general conference was hosted in 1971.
The contemporary designed structure lies at the heart of the Academic Centre of Manchester, which has the largest student population in Europe. Its large windows afford views of the University of Manchester, The Manchester Metropolitan University and the Royal Northern College of Music, which together have a combined student population of over 75,000 from 154 countries.
On arrival, Elder Christofferson and his wife were informed that the building was full to capacity and so prior to the commencement of the service, took time to visit every location where the service was to be broadcast by closed-circuit television, so they could meet members and see them all in person. That act touched the hearts of all those present and set a wonderful spirit for the remainder of the dedication.
The building houses the Manchester YSA congregation, which has seen up to 24 languages spoken among its members. Bishop Roberts sees the potential: "As they come together to learn, they will forge friendships that strengthen their testimonies and fortify their lives. With this facility, we will also have the capacity to see our YSA's potentially meet their eternal companions and therefore strengthen the European LDS Church community at the same time."
Leah Smith, president of the ward's Relief Society, says, "It is a magnificent building with lots of space and as it will be open all day (from 11:00 am to 10:00 pm most evenings) and will offer great opportunities." When asked what difference do you think this building will make in the lives of the YSA
in the Manchester area, Sophia Berry, chair of the YSA council, who studied Spanish and Portuguese and is currently a trainee teacher, reported, "The building is in such a central location that already many young adults who would not normally be able to come to institute and other activities have started attending regularly. It is an exciting place for us to be, where we have become more unified in our efforts. It means we have more opportunities to socialise, attend institute classes throughout the week, enabling us to combine our university studies with our study of the gospel. This provides a lot of spiritual strength for us. As our testimonies are built we are able to remember those covenants we have made."
President Daniel Liptrott, Manchester Stake President, spoke on how the building and the activities within will provide protection, support and will sustain each other. He invited the young adults to recommit to the Saviour and change their lives. 
Elder Christofferson exhorted the young adults to hold up their light, "so people can see the Saviour in our countenances." He counselled the young people to look after, strengthen and serve one another. "I hope we wear it [this building] out, in good service." In his dedicatory prayer Elder Christofferson asked that this building "might be a refuge from evil and a place of peace for all who come, a place of worship and place of covenants, a place of learning by study and by faith, and that it will lift us to Thee and lead us to Thy Kingdom."
Lord Mayor of Manchester Welcomes Young Adult Center - 27 June 2014
By Joyce Jones, Church News contributor
The official community opening of the new young single adult centre in Manchester, England, took place on June 6 with a brief commemorative program, followed by the official ribbon-cutting ceremony performed by the recently installed lord mayor of the City of Manchester and Councilor Susan Cooley. Other Church, government, and community dignitaries attended, including Elder Clifford T. Herbertson, Area Seventy; David Rutley, Member of Parliament for Macclesfield and the mayors of Trafford, Oldham, and Bolton.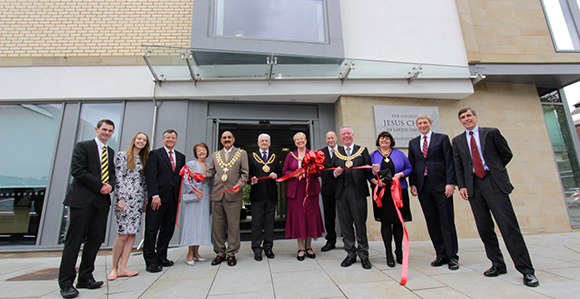 The opening is historic for the Church in the United Kingdom. Located in the heart of the academic centre of the University of Manchester, this five-story facility is designed to be utilised by all young single adults living with in Manchester and surrounding areas. The building offers a chapel for worship, a recreation hall for activities, classrooms for teaching religious education and English classes, a family history centre, and administrative offices.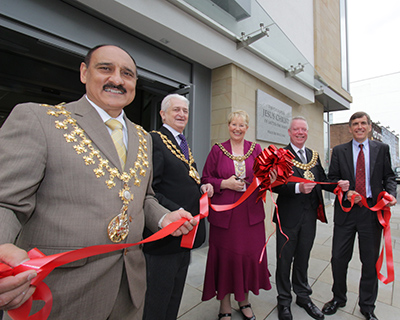 Concluding remarks by Elder Clifford T. Herbertson, the local Area Seventy, summarised the commemorative event. "This is a special opportunity, not only for those who attend this building, but for those who will come in the future."
Referring to the phrase in Matthew 5:14, "Ye are the light of the world," Elder Herbertson counselled young single adults to be a beacon to the world. "Our young people have the responsibility to share this light," he said.
He also acknowledged, "Today is another day of commemoration, D-day. What a blessing it is for our young people who benefit today from the sacrifice of others."
In honour of those who gave their lives, he referenced the words of an anonymous epitaph in Scotland, "We gave our today's in order that you could enjoy your tomorrows."
Local Press
Mormon church to be booze-free oasis in heart of Oxford Road student land
By Manchester Evening News
A new Mormon church in the heart of Britain's student capital promises to be an alcohol-free oasis.
The five-storey chapel for the Church of Jesus Christ of the Latter Day Saints will occupy a prominent spot on Manchester's Oxford Road – on the former site of a popular student bar.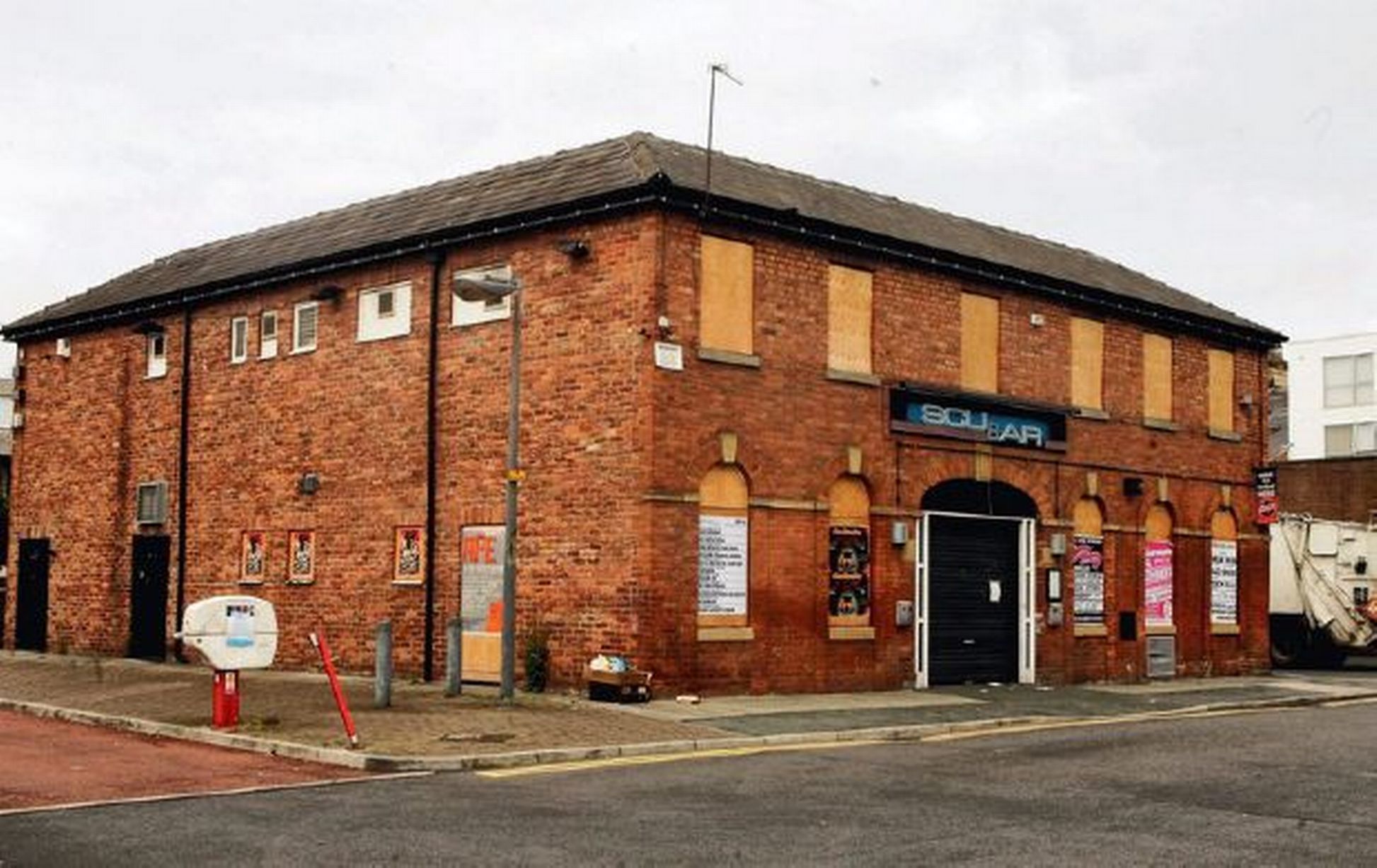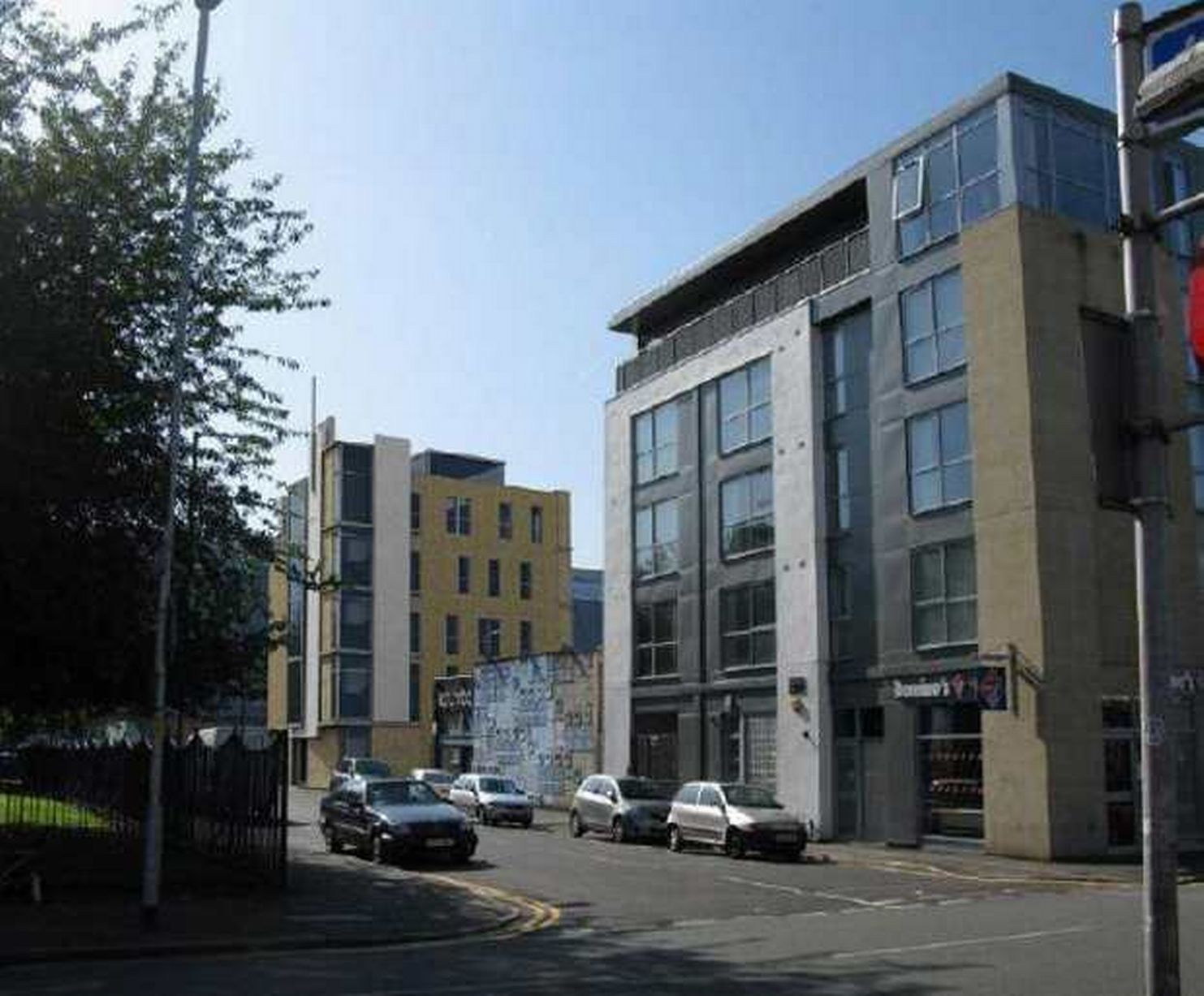 The landmark building will be used by Mormons aged 18-30, offering sports and social activities, as well as regular services.
James Holt, a north-west spokesman for the church, said dozens of young followers currently worshipping at a church in Wythenshawe would switch to the city centre spot – and expected it would appeal to others across the region.
He said: "We recognise the fact that for many people, the university experience is about drinking. Because Mormons don't drink, being at university can sometimes be an isolating experience. As well as being a place of worship, this will be a place where people can play sport and socialise.
"We hope Mormon parents might think about sending their children to university here because a centre like this exists."
The church is scheduled to open in 2014. Although the building will be fitted to a high standard – including a basketball court on its top floor – it will pale in comparison to the striking Mormon temple in Chorley, Lancashire, which is one of the faith's most revered sites. The church has 190,000 followers in the Britain, including around 7,000 in Greater Manchester.
The US election could see a Mormon, Mitt Romney, elected as president for the first time – but Dr Holt said most British Mormons would not necessarily support him.
He said: "The church itself is apolitical but the fact that he is a candidate is good for explaining our religion."